Immediate tech support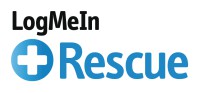 LogMeIn Rescue™ provides users with an easy way to directly connect with the help you need. In just a few easy steps, your Provident technician will get instant remote access to your machine for assistance with anything your workday requires. You can count on a connection that's both reliable and secure for expert assistance whenever, wherever. Connecting is easy — simply follow the instructions below to begin a LogMeIn Rescue ™ session, or download the Rescue calling card to create a simple way to directly connect to a Provident technician at any time.
Click the button above to download LogMeIn Rescue. You will be redirected to this page: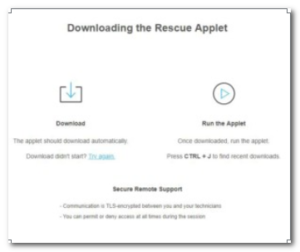 Your download will begin automatically. If your machine doesn't download the applet, you can alternatively click "download" to manually initiate the process. Once the download is complete, click to open the app and create your connection.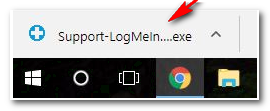 Once you click to run LogMeIn Rescue™, a chat screen will appear and you'll be placed into a chat queue that will allow you to communicate directly with a Provident technician.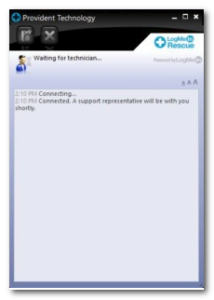 Your calling card is a small program that you can use to connect directly to your Provident Technology support provider. This will appear as an icon on your desktop, or in any location that you would like to store the program.
Click the link below to download the calling card applet:
Once you click the download link above, click on the calling card download to run the applet: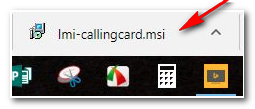 You'll be guided through installing the applet onto your computer. You'll first be prompted to select the location on your PC where you'd like the applet to be saved. You'll then be ready to install the applet. Click "next" to initiate and proceed through the process. Your machine's setup wizard will install the applet onto your PC. Once the setup is completed, you'll be prompted to select if you'd like the applet to run when you launch Windows, or to begin a support session directly: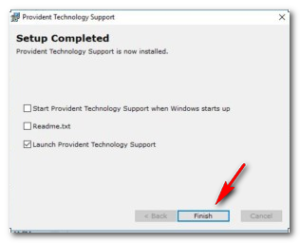 Initiate your remote connection to connect with a support technician. Enter your name, and you will be placed into the chat queue where a technician will be with you directly for assistance.